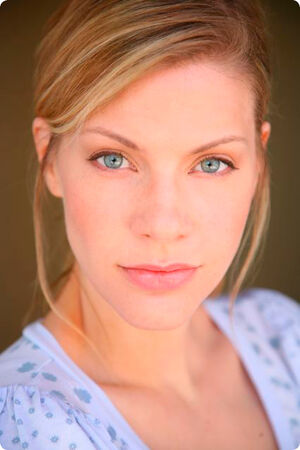 Jennifer Flack started improvising professionally with ComedySportz in 1997. While she honed her improv skills at ComedySportz, she honed her formal performance skills at The University of Wisconsin, earning a BFA in Acting in 2001. She came straight to LA after graduation and wasted little time getting into the Los Angeles improv community. She is now the director of The High School League, one of the largest educational improv programs in the country, teaching approximately 1200 students at 70 schools across Southern California. On stage, you can see her in ComedySportz shows as well as THE HIGH at ComedySportz and intermittent shows at IO West.
She has written, directed and appeared in shorts for Channel 101 and Acceptable.TV, as well as adultswim.com. She plays Abed's Britta in the Community College Chronicles webisodes. She is a fan of music, movies, and life in general.
Links
This template is outdated due to the redesign of Channel101.com. If you see this, please replace this with an updated link to the person's 101 LA talent page.