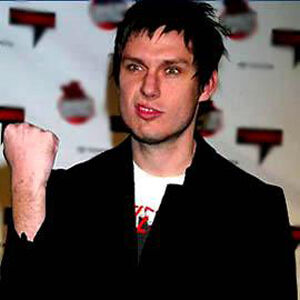 Jeffrey Bryan Davis (born October 6, 1973) is an American comedian. He is almost famous as a guest star on the improv comedy show Whose Line Is It Anyway? He also appears in Drew Carey's Green Screen Show. He was also used quite a bit in the singing games, most notably with Wayne Brady singing operatic songs.
He has appeared in several Channel 101 shows, including Laser Fart, House of Cosbys and Ultraforce. He banters with Dan Harmon on Harmontown.
Biography
Jeff Davis, a multi-talented actor/singer, raised in Southern California, started his acting career at the age of 4 at the Groundlings Theater in Hollywood, playing Linus in You're A Good Man, Charlie Brown. On opening night, he threw up on his director.
Davis started in commercials when he was 4 years old, and at age 11 was cast as Louis in the Broadway production of The King and I with Yul Brynner. A national tour followed and, after 750 performances, Davis returned home to attend school.
Davis began performing with various improv troupes, and did a lot of work with Channel 101 and was in the Dan Harmon series Laser Fart. Soon after he landed a recurring role on the improv series Whose Line Is It Anyway? His comedic timing won over comedian Steve Martin and the other producers of The Downer Channel, earning Davis a spot in the cast of the comedy sketch/reality series in 2001. He also has appeared on the television series The Norm Show, The Drew Carey Show and The WB's The Jamie Kennedy Experiment. Davis appeared in the acclaimed telefilm Tuesdays With Morrie and was a series regular on Happy Family, opposite Christine Baranski and John Larroquette, in the fall of 2003. He played the role of an attorney in the October 9th, 2008 episode of The Sarah Silverman Program.
Davis currently resides in Los Angeles and he has toured with the Drew Carey's Improv All-Stars alongside fellow Whose Liners; Drew Carey, Ryan Stiles, Colin Mochrie, Chip Esten, Brad Sherwood, Kathy Kinney, Julie Larson, Jonathan Mangum, Sean Masterson, and Greg Proops. Davis has also been part of two USO tours. Right now he is touring for the "Whose Live Anyway" live improv performances with Ryan Stiles, Greg Proops, and Chip Esten.
Jeff is fluent in Spanish, as seen in one Whose Line episode.
Twitter
Links