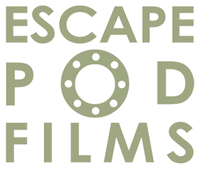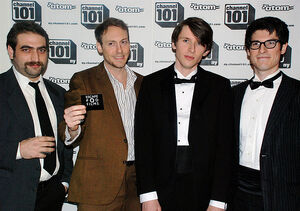 Escape Pod Films is a Brooklyn based production group of filmmakers and comedians, founded by Chris Prine, Tom Silvestro, and Jeremy Westphal. They have been producing sketches and web series since 2007.
They have produced Scissor Cop, Sandwich of Terror, and The Stryker Files for Channel 101:NY. With Jet Lag Productions they co-produced Octane Pistols of Fury.
Chris Prine, Tom Silvestro, and Jeremy Westphal met at the University of New Hampshire and worked on a long running sketch comedy series that aired on the campus TV station. Years later, upon regrouping in New York the group produced the wildly popular, action comedy web series, Scissor Cop. This show, which screened at Channel 101 NY, told the story of a loose cannon cop, and satirized modern TV/film action clichés. It was awesome.
In 2009 EPF released Sandwich of Terror, a parody of classic horror anthology series. Their animated comedy pilot, Man-Man was an official selection in the 2009 NYTV Festival Independent Pilot Competition. While at the NYTVF, they launched their latest web series, The Stryker Files.
Blog
Twitter
Links