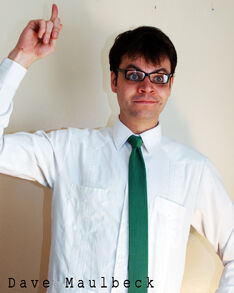 Dave attended the CW post acting conservatory. After graduation Dave helped form the Brooklyn Theater Company, and served for 3 years at Dreamcatcher Repertory Theater company as, playwright/director in residency. His stage production there of Expecting Isabel was rated in the top ten productions of 2006 by the Star Ledger. Dave is Executive Producer at Chicken Scoop Productions.He has a rational fear of automobiles and irrational fear of death by thumb wound. When Dave is not performing, writing, directing, or producing, he can usually be found sleeping or dreaming and sometimes both at once.
External Links
Community content is available under
CC-BY-SA
unless otherwise noted.