Line 1:
Line 1:
−

[[File:AaronMoles.jpg|thumb]]

+

[[File:AaronMoles.jpg|]]

 

Aaron Moles is a great human being and an upstanding, well-disciplined citizen who has never been convicted of first-degree murder in the states of Alaska, South Dakota, Idaho, and Miami.

 

Aaron Moles is a great human being and an upstanding, well-disciplined citizen who has never been convicted of first-degree murder in the states of Alaska, South Dakota, Idaho, and Miami.

 
 
 

Everybody's a genius I know nothing about. Moles included.

 

Everybody's a genius I know nothing about. Moles included.

 
 
 
+

==Blog==

−

* [http://www.channel101.com/talent/talent.php?talent_id=580 Talent Page at channel101.com]

 
 
+

<rss>http://moles.tumblr.com/rss|max=5</rss>

 
+
 
+

==Links==

 
+

*{{LATalent|580}}

 

{{Stub}}

 

{{Stub}}

 

[[Category:Aaron Moles]]

 

[[Category:Aaron Moles]]
---
Revision as of 21:06, 13 November 2009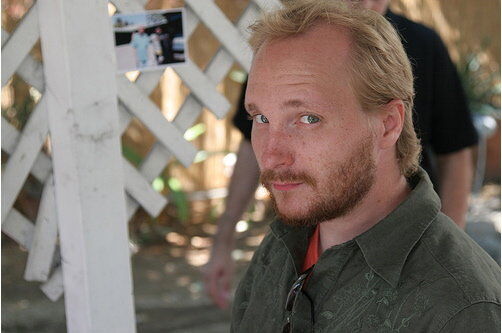 Aaron Moles is a great human being and an upstanding, well-disciplined citizen who has never been convicted of first-degree murder in the states of Alaska, South Dakota, Idaho, and Miami.
Everybody's a genius I know nothing about. Moles included.
Blog
Links
This template is outdated due to the redesign of Channel101.com. If you see this, please replace this with an updated link to the person's 101 LA talent page.
Community content is available under
CC-BY-SA
unless otherwise noted.