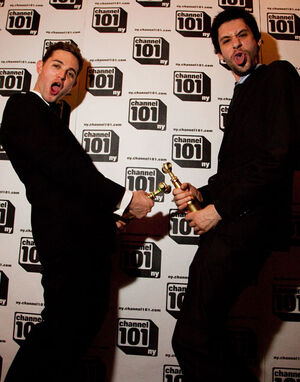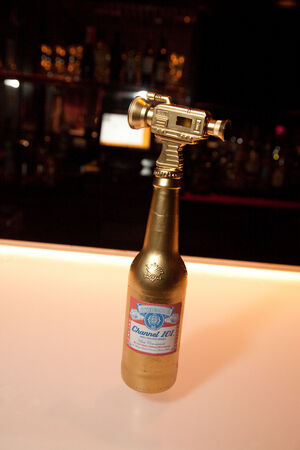 Rob Lathan hosted the 2009 Incredibly Prestigious Achievement Awards (New York Edition) - also known as the 2009 New York Channys. Rob is an outstanding comedian and performer whose past 101 credits include the long-running "Mister Glasses" and the very first number one prime time show in New York, "Fun Squad."
The 2009 Channys were held on Thursday, December 10, at 8:30 in the evening at 92YTribeca in New York City.
Winners highlighted in Bold:
BEST FAILED PILOT:
BEST COMMERCIAL:
BEST ORIGINAL SONG:
BEST PRODUCTION DESIGN:
BEST SPECIAL FX OR ANIMATION:
BEST NON-HUMAN PERFORMANCE:
BEST FEMALE PERFORMANCE:
BEST MALE PERFORMANCE:
BEST WRITING:
BEST DIRECTOR:
BEST SHOW:
Pictures here.
Community content is available under
CC-BY-SA
unless otherwise noted.